A broken window caused by a drunken resident at a communal block of flats in Hove.
LBP Locksmiths were called out to board up and make safe the broken glass. We carry the necessary tools and wood in order to respond to emergencies such as this throughout the city.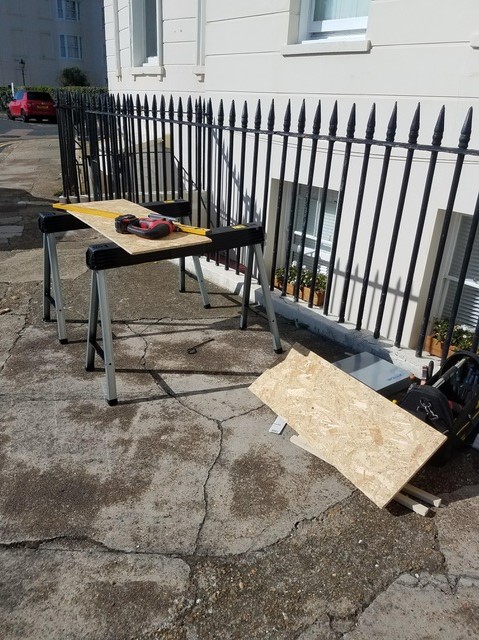 Got an emergency situation in your area? Contact LBP Locksmiths to secure your property.