Secure your property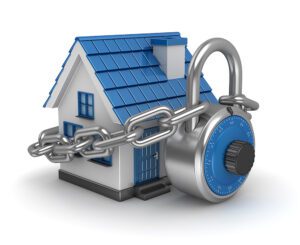 We all want a safe, secure home to come back to after a hard day. Most of us have good quality, secure locks on our doors and windows, which comply with current British Standards (BS) desired by the insurance industry. But sometimes things get away from us and our home security gets ignored. LBP Locksmiths Brighton can help give your home the locks it deserves. It's not just valuables you need to protect, it's your loved ones too. Just give us a call and we can arrange for one of our friendly, professional team to come to your home or business and do a full check on all your windows and doors (wooden or uPVC) to see if anything needs replacing or upgrading to meet the current British Standards.
Security upgrades from LBP Locksmiths Brighton:
• Master key systems
• Restricted key systems
• Chains
• Sash jammers
• Bolts
• Spy holes
• Letterbox hoods
• Euro cylinder locks that cannot be snapped, picked or bumped
• Insurance approved locks that meet BS 3621:2007 or BSI TS007:2012
Have you been broken into?
If you are unfortunate enough to have been broken into, LBP Locksmiths Brighton are able to help. LBP Locksmiths Brighton will come out and board up any windows or doors until the time comes when you can have them replaced. We have competent, qualified carpenters with over twenty five years' experience within the company. LBP Locksmiths Brighton can help with any damage that may have been caused to your property. We can install new locks for you and make your home secure again. LBP Locksmiths Brighton are available 24/7, 365 for all your emergencies. For more information please do not hesitate to give us a call on 01273 241 446 or 07913 657 393.
Helpful, efficient and polite. A good job done well. Came to do the job quickly and when we needed it. Thanks."
– Customer in Brighton
All testimonials taken from
For a reliable and honest assessment of your home's security call LBP Locksmiths Brighton