Fire Door Closer Installation & Repair
"Fast response – commercial offices, shops, hotels & flats"
LBP install and repair fire door closers (hinge) in and around Brighton & Hove. We can install a new closer, repair or adjust fitted ones. We often carry out work on commercial offices, shops, hotels, flats and apartments where there is a common entrance.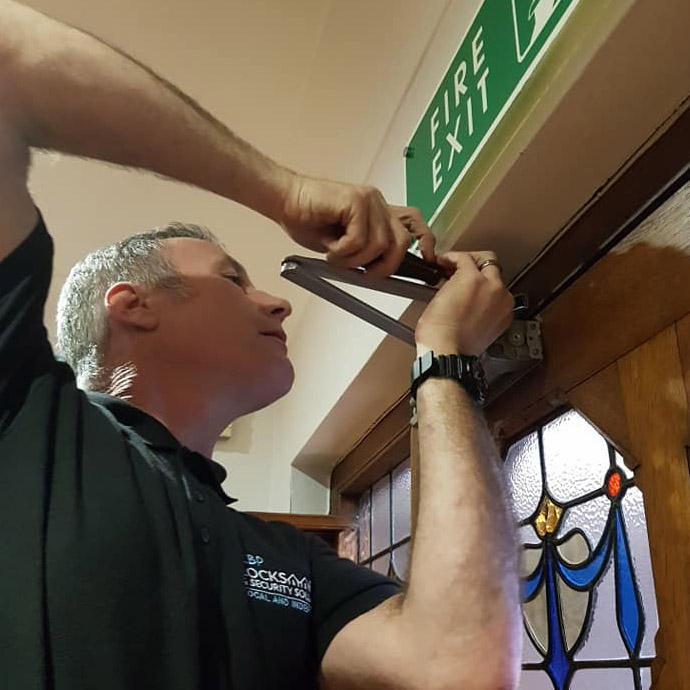 Working With LBP
Get in touch with LBP locksmiths and expect a fast response and high quality service, the success behind our local locksmith business established in 2010. We fit closers to; wood, aluminium and steel doors. We carry a stock of overhead door closers and components for repair and quick installation. It's important to select the right closer as  doors come in different sizes, weights & fire door ratings.
Professional business to business
Check our locksmith job blog for a selection of work we have carried out over the years and positive high number of genuine reviews we have received from our customers.
Why fit a door closer (top hinge)?
If you're concerned about fire door regulations, health & safety compliance or security, a door closer is a solution. Door closers make a building more energy efficient by stopping the outflow of hot or cold air and decreasing gas or electric bills. Fire door closers prove invaluable in the event of a fire since they prevent the spread of fire and smoke.
#Fire door closer #Fire door regulations #Health & Safety Compliance #Brighton #Repair #Installation #Fit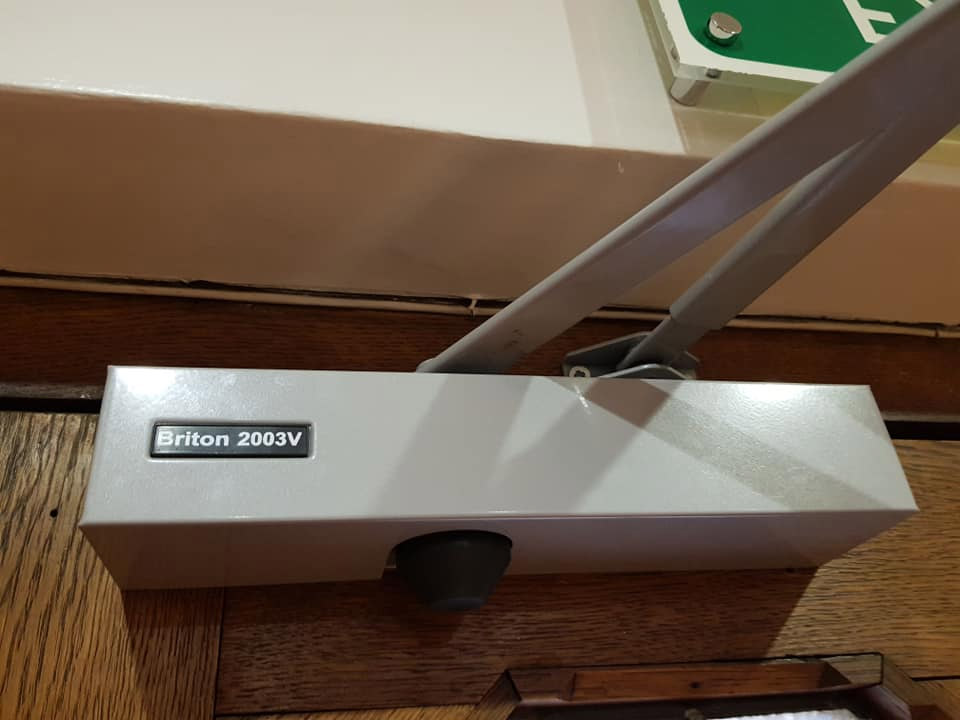 Briton 2003V closer fitted by LBP
Choosing a fire door closer
Fire-rated closers automatically close doors to seal off an area to prevent the spread of fire and smoke. These devices operate on internal springs, cylinders, and valves that adjust the closing of the door.
Types:
Overhead Door Closers
The overhead closing devices (overhead door hinges) are the most common and can be seen in commercial offices, hotels, hospitals and public places. Also known as regular or projecting arm or Fig 1, they are suitable for all fire doors. This is where the door closer is fitted to the opening face of the door on the hinge side, the arms of the closer will project outwards from the door at around 90°.
Other types:
Concealed Door Closers
Guide Rail Door Closers
Free-Swing Door Closers
Floor Spring Door Closers
Features that can be present in the closer types:
Door selector
Adjustable latching action
Back check
Delayed closing action
Hold open
Free swing
Adjustable closing speed
Typical closing devices we fit
Typical brands we install that have commercial fire door application.
Briton
Ryobi
Dorma
Ryobi 8803 Fire Door Closer – White
CE rated light duty fire door closer is intended for use in non-public areas, such as internal office doors and store cupboards. Can be installed onto interior doors up to 965mm leaf thickness or a maximum of 65kg.
Fire rating 30 minutes
Power size 3
Dual handed and universal fixing pack for push or pull side mounting
Latch speed adjustment for perfect closing action
Guarantee – 10 years
uPVC & timber doors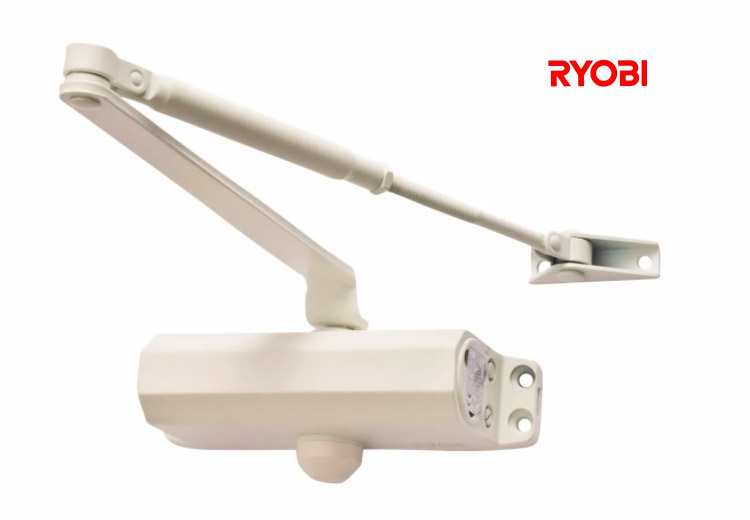 We occasionally fit the following door closer brands
Geze
Rutland
Arrone
Some door closers come with accessories such as coloured caps and link arm's with a mechanical hold open feature as shown in this Geze TS 1500.

Installation configurations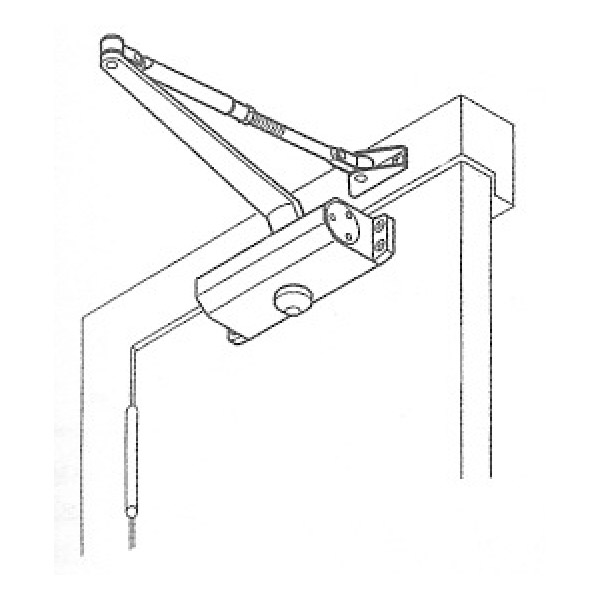 Standard Application – Closer mounted on the hinge side of the door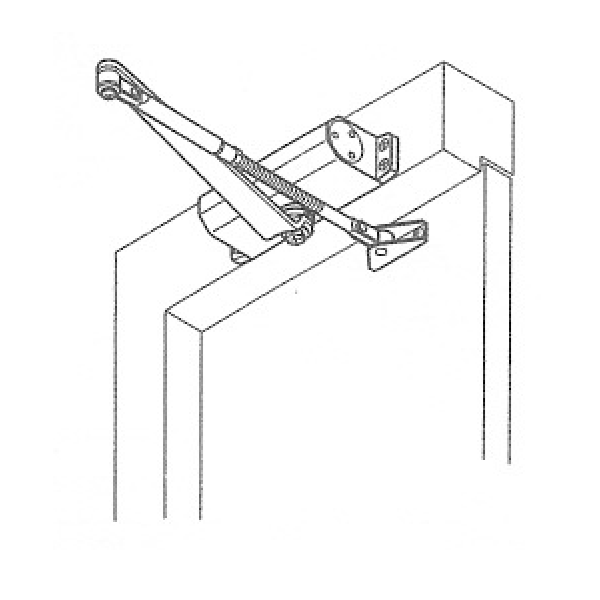 Top Jamb – Closer mounted on frame and stop side of door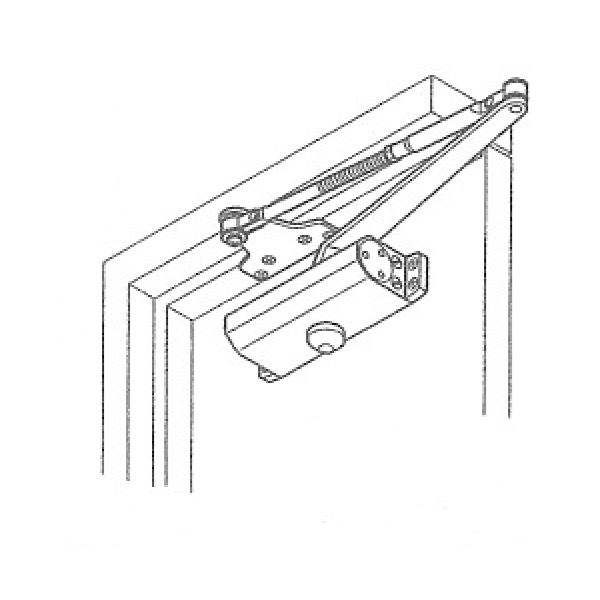 Parallel Arm – Closer mounted on stop side of door
Common issues with Fire Door Closers
We commonly repair closers that don't fully shut fire doors or ones that are difficult or stiff to open. Broken closers can jam a door. We can often repair or adjust the mechanical components inside the closer. Common parts can be replaced, failing this we can fit a new closer device.
Testing a door closing device
To test a door self-closing device is operating correctly. Open the door fully and check it closes without getting stuck on the floor. Open the door to about 10 degrees and again check that it closes shut completely, overcoming any latch or seal. Check the door closing speed is approximately 10 seconds from an opening angle of 90 degrees and ensure the door does not slam. Adjust the speed of the closer device as necessary. Ensure that the doors are not being wedged open.
Fire Door Ratings
Fire doors are categorised depending on how long they can maintain fire protection. The most common fire doors are FD30 an FD60 which have 30 and 60 minutes fire integrity and stability design for fire escape. Fire doors that offer more fire resistance are FD90 and FD120 often used in applications like the protection of critical data storage.
Certified Fire Doors
Certification is attained by the manufacturers who have their fire doors assessed by the test procedure outlined in British Standards BS 476-22:1987 or BS EN 1634-1:2014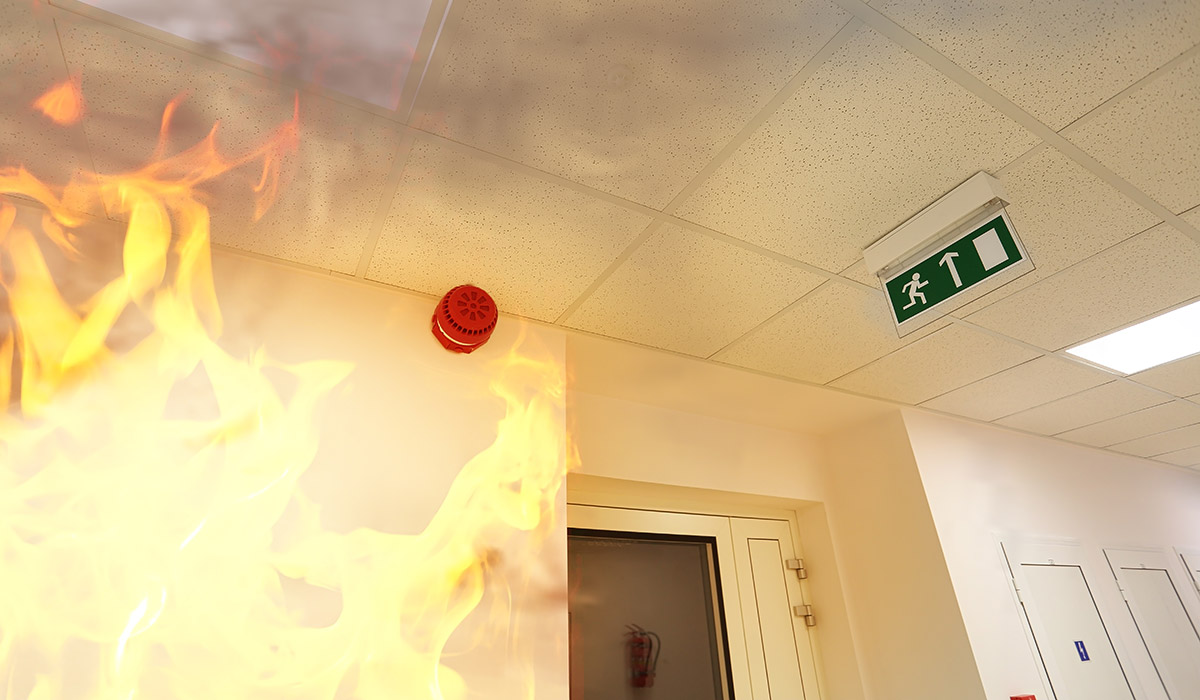 Identifying a certified fire door
Approved fire doors have a label identifying the manufacturer, the date of manufacture and the designated fire rating of the door type. This can usually be found on the top edge of the door.
Organisations
British Woodworking Federation (BWF) – labelled FD rating scheme
TRADA Q-Mark fire door scheme – series of coloured plugs is inserted into the door
LBP provide fast, installation & repair for commercial businesses in Brighton & Hove. Call today:
Useful Guides
Guide to door closing devices (PDF)
Association of builders & manufacturers best practice guide to controlled door closing devices to BS EN 1154